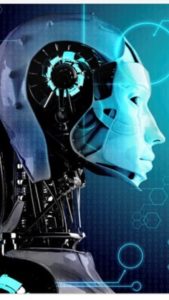 The Cost of NOT embracing Industry 4.0
Companies face formidable challenges in the adoption of these new technologies. To build and sustain a lead in the race to full implementation, they need to broaden and deepen their knowledge about digital technologies, the related use cases, then develop and implement tailored digital manufacturing strategies.
The rise of new digital industrial technology, known as Industry 4.0, is a transformation that makes it possible to gather and analyze data across machines, enabling faster, more flexible, and more efficient processes to produce higher-quality goods at reduced costs.  This manufacturing revolution will increase productivity, shift economics, foster industrial growth, and modify the profile of the workforce.
Transforming Industrial Production
Advanced digital technology is already used in manufacturing, but with Industry 4.0, it will transform production. It will lead to greater efficiencies and change traditional production relationships among suppliers, producers, and customers—as well as between human and machine.
9 technology trends form the building blocks of Industry 4.0
Autonomous Robots
Simulation
Horizontal Vertical System Integration
The Industrial Internet of Things
Cyber Security
The Cloud
Additive Manufacturing
Augmented Reality
Big Data and Analytics
Artificial intelligence
(AI) helps  you solve problems by identifying patterns in your data that you couldn't see on your own. How? By combining automation with machine learning to analyze staggering amounts of data. This means you can spot unhealthy trends in machine downtime, identify periods with high scrap rates and use these insights to make smarter, more profitable business decisions quicker.
Additive Manufacturing has become a wildly popular concept even outside the manufacturing sector, where most people know it by another name: 3D printing. Even hobbyists are buying 3D printers and creating useful items from their homes. Meanwhile, manufacturers are just beginning to explore all the potential applications of additive manufacturing. Some have applied machine learning to generative design to create alternative designs of parts. Others are mass-producing end-use products or even building prosthetics that are tailored to the needs of each patient.
Blockchain. Ever wished you could take trace-ability to its absolute limits? Ever wondered what happens to a block of steel from the moment its first mined until it rolls off the production line in a brand-new car? Blockchain holds great potential as a way for manufacturers to keep a digital ledger of every piece of material—even amidst the friction of a complex supply chain. By providing each supply chain stakeholder with a secure, central ledger for recording information about materials, blockchain could finally help manufacturers reach their goal of ultimate traceability.
Not embracing 4.0 can be costing your company it's bottom line so partnering with companies like Trumble Inc., www.trumbleinc.com who have been at the forefront of Industry 4.0, give you a huge advantage.  How? By utilizing your own data to drive real-time proactive control to your manufacturing floor successfully reducing scrap, improving throughput, and driving bottom line savings quickly.   Move from "the Cost of Not Embracing Industry 4.0" to "The Reward of Embracing Industry 4.0" today.
By Von Dorjevski, Global Solutions